Your Westminster Plumbing Team for Every Job

Residential - Commercial - Installation - Repair - Maintenance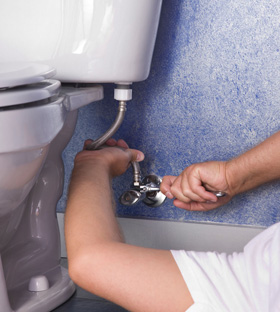 Every one of our Westminster plumbers is fully licensed, trained, insured, background checked and drug tested before we put them on the road. And they have all completed our rigorous training program that gives them the experience to handle virtually any plumbing problem. So when one of our plumbing team members arrives on time at your door, you can rest assured that you've got a plumber who will get the job done right.

Our Plumbers Put You First

We take customer service seriously. There's no such thing as a convenient plumbing issue, which is why we're used to working around your schedule. When we receive a call from a customer in need, we work hard to make the entire process as pain free as possible - from the phone call to the completion of the job. It is our mission to be the best and most trusted plumbing company anywhere in the Denver area. Give us a call today and see for yourself it we make the grade!

No #1 Westminster Plumbers For All Your Plumbing Needs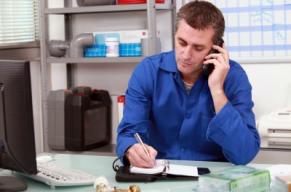 If you're still reading at this point, you're probably not dealing with an emergency plumbing situation. That's even better - it's good to know who your friends are, for times of crisis. Put us in your phone book under "Plumbers", since we're the last ones you'll ever need to call. While we'll always take the call for off-hours jobs, we're still Westminster's best for foreseeable plumbing repairs, maintenance, and new installations. We can help you repipe your gas line, your sewer line, or your entire house, and we can even help with your remodels. You probably never thought to call a plumber to help you pick out a new sink or shower head, but why not? Next time, try hiring one contractor instead of two, and you'll be glad you did.

---
Our Westminster Plumbing Contractors are True Pros!

Just because we're fast doesn't mean we'll send just anyone. When you're woken up in the middle of the night with a plumbing nightmare, we'll get a real plumbing authority on the scene in the blink of an eye - someone with real plumbing experience, a long list of plumbing certifications, and all the tools it takes to get the job done. Our Westminster, Colorado plumbers are backed by a fleet of repair vehicles, each fully stocked with every last tool it will take to handle any emergency repair, so you'll never have to wait while our plumbers make a "quick" run to the store.
---
Your Plumbing Team for All Remodels and Installations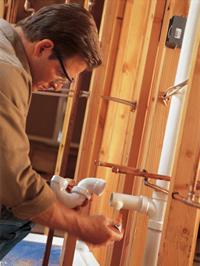 We aren't just about quick fix-it jobs, either. If you're thinking of replacing old or problematic parts of your plumbing system altogether, from water heaters to kitchen sinks, we're still the only plumbers you'll ever need. Our plumbing experts can help you every step of the way, from giving you honest advice about what hardware and appliances you would be better off fixing than replacing, to appraising a plumbing overhaul, to performing and guaranteeing the labor. Our plumbers have worked with hundreds of brands and we can help you shop around for appliances and equipment using resources that the public usually doesn't get to see. Even better, we're happy to pass along our experiences working with that name brand appliance you may have your eye on, so you can rest easy knowing that you've made good choices for your home that will last for years to come.
---
---
Plumbing in Westminster and Beyond
When it comes to service speed in Westminster, Colorado, we blow everyone else right out of the water. If you live in the Westminster city limits, we'll be there before anyone. If you live outside Westminster, we're still your plumbers. We've serviced all of the Denver area before and we'll service it again. More importantly, we don't make appointments we can't keep, and an appointment isn't worth making if it means we can't get to your emergency before the damage is done. That's why, when you call us, we'll be right there, right away, or we'll tell you about someone else who can be. We have friends all throughout the Denver area who share a common work ethic and dedication to customer service, so we'll never sacrifice your satisfaction just for the sake of business. If you need plumbing in Westminster, CO, call us. Our plumbers can also check your HVAC system for any problems you might have so take a look at our Westminster furnace repair page.

---
Service available in Westminster, Arvada, Berkley, Thornton, Commerce City, Wheat Ridge, Denver, Golden, and beyond. For service south of Denver, visit Littleton Plumbing.

80003, 80005, 80020, 80021, 80030, 80031, 80035, 80036, 80221,
80234, 80241, and 80260